GTEC Presents the Amazing Features of Domain & Hosting Service
A domain is considered as the gateway and hosting is the management process in the online world. When you get a business idea for a website, then you need a reputed service provider to get a compelling domain name and quality hosting service. Today, multiple companies are working in the field, but GTEC is different, here our motto is to bring maximum benefit to our customers through our service.
We can register most popular Domain names, setup fast hosting service with cPanel, Domain Privacy, SSL Certificates and many other Domain and Hosting related services. When you are with us, you don't need to worry about the security, as our protection team is on the work 24*7 to meticulously monitor, thwart suspicious activity and protect it.
Reliable, Ultra-fast Service at the Reasonable Price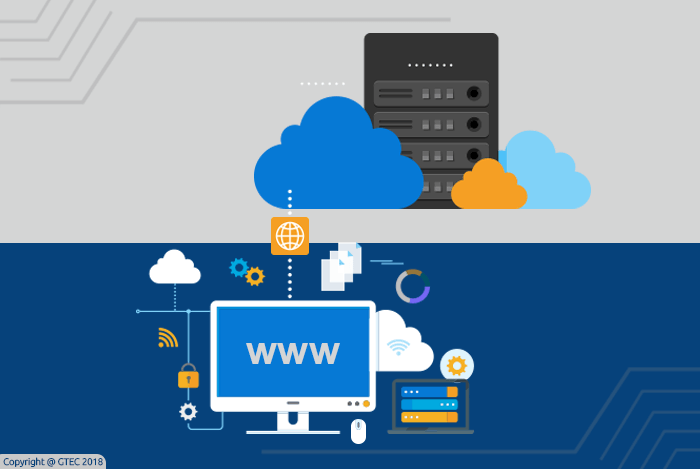 We are providing here reliable, ultra-fast, and secure shared website hosting services. We work to make the registration of Australian domains simple and at a lower price. We have a team of expert professionals in our company, who are dedicated to bringing the best results. The GTEC Solutions & Services believes in delivering an outstanding performance, reliability, security and customer service day in, day out. This is the reason that in a short time we have become the trusted business companion of a lot of businesses.
Apart from standard websites we present services for various needs including E-commerce, enterprise, specific content management systems and more. We understand that you hate to be scrambling to get in touch with support when something goes wrong with your site, so we make sure that our support is responsive and helpful when at the time you need us.
Get Top-level Technical Support and Powers
If you are looking for a service provider that can register your domain name, then GTEC is the perfect choice for you. We are partnered with reputed providers to bring you most reliable, secure and fast support service. It presents everything under one roof and allows you to keep your expense lower as well.
Our primary focus is on successful websites for web designers, developers, bloggers and online businesses.
If you need further information about our Domain & Hosting services, then feel free to contact us anytime.