Custom ERP & CRM Software
Custom Software Application based on Advanced and Integrated Techniques
GTEC is a specialised IT company, offering Custom Software Application service with latest technology based application integration techniques and multi-platform environments. The company has clients from a different part of the world and has been conducting software development and other projects for its global client across various industries.
We are specialised in the Custom Software Application services with excellent development facilities and resources to present the guaranteed affordable service to you. Our team follows the agile software development method to accelerate time to market and produce maximum benefit.
We Work to Transform Your Idea into a Reality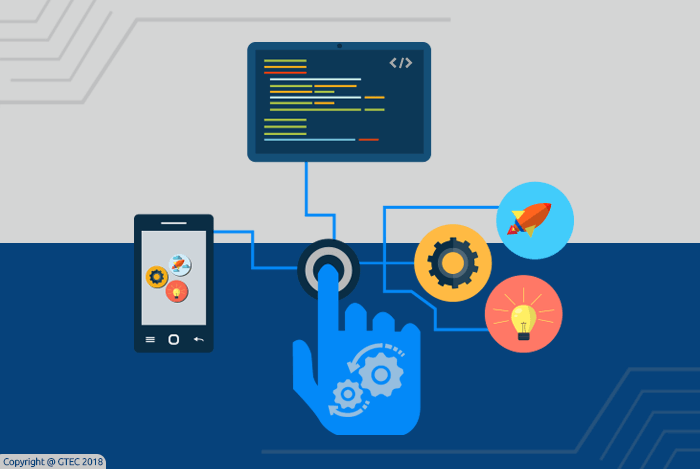 At GTEC, we align with the ideas of clients and work to transform them into reality. We give full respect to your thoughts and utilise them to make progressive way for your business. So if you have an idea, then come to us, it is completely secure with us and we have technology to give it to a perfect platform.
The GTEC team has extensive expertise across open source and proprietary technologies like PHP, HTML5, JavaScript and so on across leading platforms including Android, iOS as well as Windows. We present a fine-tuned process framework that focuses on quality, security and also performance while providing all your marketing expectations.
All Sort of Services in Terms of Fast and Quality Project
The GTEC Software makes the plan with the solution, taking into consideration what the future technology will showcase and make it sure that the solution will have a useful life to boost the ROI of customers. Our team always keeps in mind the goal of future business expansion that makes your solution flexible and measurable enough to be modified when your company progresses.
The dedication and commitment for the best provide you with all sorts of services concerning faster projects, high-level quality, support & training under your budget. The GTEC Solutions & Services develop from a small-scale to the large-scale application such as small enterprises application to large-scale implementation.
We Keep Our Clients Informed about the Progress of Project
Before starting work on the project, we prefer to discuss your current situation, and then we will create a plan to deliver a perfect solution for all you needs. Also, we keep our clients informed about the progress of the project by providing them with regular updates at every stage of the project.
Last Verdict
In summation, if you are not sure about your requirements, then talk to our experts who can analyse your business needs and provide you with an application development blueprint. Our software application service enables you to implement solutions within your organisation, by using the right technology platforms and solve the different challenges faced by your brand.