To stay agile and competitive in an increasingly digital world, businesses are relying more and more on managed service providers for IT support.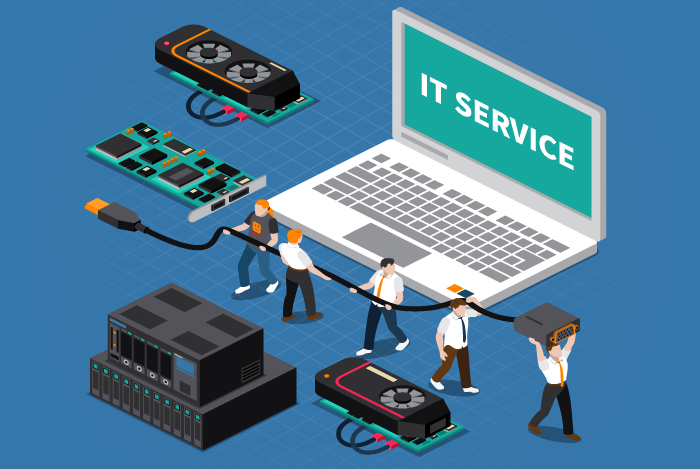 Between the rapid acceleration of modern technology and the necessity for streamlined IT functions GTEC Solutions & Services provides your business with the level of expertise to not just keep pace but to stay ahead of your competition.
While there are some IT services that every business need, your industry likely demands specific tech components and processes to meet regulations unique to your field. Our Australian based company specialises in your niche for a more customised service.
GTEC provides a full range of managed IT services that include remote or onsite IT support, cybersecurity and cloud services.
IT Support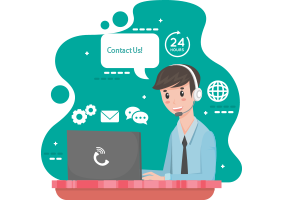 The technology services your company depends on should not cause you stress or worry. We also believe that bringing a personal, human touch to IT is the best way to solve computer problems and provide quality service
Outsourcing your technology needs to GTEC Solutions for network design, disaster recovery, Office 365 migration, managed security, computer maintenance, and device repair is THE solution for your IT support needs. Our IT professionals are experts in networking, security, telecommunications and applications.
Cloud Solutions
Understanding and using off-premise server's data, and tools might seem like a complex challenge, but we make it simple with services from Microsoft Azure Cloud, Digital Ocean, Cloudflare and AWS. These provide the building blocks to build mobile services, develop websites, maintain & backup important data and gather real-world data and analytics.
Cloud Backup
In today's world, your data security is crucial. 60% of companies that lose their data shut down within 6 months of the disaster. At GTEC, data backup is our highest priority and taken very seriously. Whether it is a simple hands-off solution or a high-level regulation compliant system, we have the technology and expertise to solve your backup needs.
Cyber Security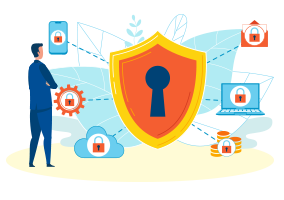 Threats against your data are ever present in this modern age; secure your business against them. Small businesses are most vulnerable to digital threats and often the least prepared. Our experienced team of digital security consultants have the expertise and training to help your business navigate the complexities of cybersecurity. Our fully managed disaster recovery solution provides maximum security and a highly redundant infrastructure, because we understand that downtime is simply not an option for medium to large scale businesses.
Whether it is ransomware protection, anti-virus software, data backup or robust firewalls, we provide the technology to safeguard against cyber-attacks and digital threats.
Firewalls
As your business's first line of digital defense, a firewall is not only essential for the security of your network; it blocks security incursions, spam and viruses. At GTEC Solutions & Services we use enterprise-level firewalls that ensure complete protection, security and control. Rest easy knowing that you have direct access to data feeds and what is coming in and out of your network
Patch Management
Patch Management is an essential line of defense in cybersecurity protection and ensuring system patches are current is essential to an organization's security. However, there is more to patch management than just installation. Developing a robust patch management strategy, testing and deploying patches is time consuming and labor intensive, but necessary to maintain a strong cybersecurity posture.
At GTEC Solutions we test patches to identify unforeseen issues and make adjustments in a production environment before issuing updates to clients. Methodically deploying patches once approved and verified across systems from servers, workstations and third-party applications. Through a centralised patch management system, our experts oversee distribution of patch types including, but not limited to, security, critical, important and maintenance.
Remote IT Support
Helping businesses with their technology remotely, or offsite has been a part of IT for decades. Like other areas of technology, remote IT support tools and techniques have improved over the years and many businesses find they can fulfill many of their day-to-day IT needs using remote support from an outsourced provider.
Remote support from GTEC Solutions allows organisations to receive high-quality IT support from just a click or phone call away. Remote support services are often a much more flexible option for clients looking to receive consistent IT help without an onsite presence.
As many organisations move to a mobile or remote workforce, the need for IT services that can support your employees wherever they are becomes extremely important. Our team can remotely help and solve problems that your staff might encounter working in the office, at home, or in the field.
Microsoft 365 and Email Hosting
Office 365 lets you use all the Microsoft applications you're familiar with like Excel, PowerPoint, and Word, along with many others you may not know about. These apps sync seamlessly in the cloud allowing you to take your productivity to new heights. Everything is synced in the cloud so you can access them anytime, anywhere.
No more wasting time on email problems, troubleshooting or worrying about costly migrations. With years of experience in managing and servicing Microsoft products, we stand by our Office 365 service with a commitment to phenomenal care.
From home to business, from desktop to the web, and for all your devices in between, Microsoft 365 delivers the tools you need to get the work done. With a Microsoft 365 subscription, you can keep your apps up-to-date and use them across your devices.
If you need simple, easy email support or setup, GTEC Solutions & Services can provide Exchange Email services through Microsoft.
Microsoft 365 also works seamlessly together with other Microsoft products like SharePoint, Azure Cloud Services, and more! Talk to a consultant today about migrating your email to the smarter, faster way to work.
Business Intelligence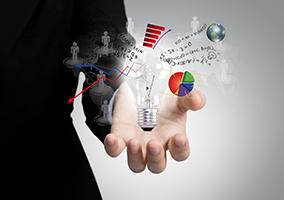 GTEC Solutions & Services brings all your data together into one simple interface with Microsoft's Power BI. Power BI combines the accessibility of the cloud with smart visualisations and easy data connections. Get an in-depth look at what makes your business tick, from financials, marketing, operating trends and more. Power BI can help you analyse your business data at a deeper level.
Data can come from virtually any source and no advanced coding is needed to get started. You can get live data trends and gain insights that will improve your decisions and help your business grow. For more advanced data needs, GTEC Solutions can provide the hands-on expertise from certified IT professionals to help you prepare and integrate all the data points you need into Power BI.
Project & Technology Management
Whether launching a new company, relocating to a new office or enhancing existing office space, firms have certain immovable deadlines and non-negotiable requirements for reliable and available IT services. We understand these realities and offer smart Project Management and office move services to streamline the process, whilst mitigating any risks.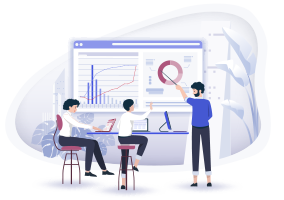 Our experienced Project & Technology Management team provides complete design, implementation and IT process administration. We guide clients through fundamental decisions around their infrastructure, including matters of procurement and logistics, IT capital investment and cost reduction. Out team of experts are on hand to support firms throughout their journey, and to ensuring their IT strategy is aligned with overall company objectives and goals.
From infrastructure setup to emergency support, we have helped numerous Australian businesses with their IT requirements. We understand every business operates differently and each IT setup is unique. This is why we develop a custom managed IT strategy tailored to your business. Partner with us today to gain access to our experts and let us help maintain your IT environment.