Being a prominent online marketing, business and IT solutions company in Australia, we've come a long way since our establishment. At GTEC Solutions and Services we focus on results: using our technical skill and industry insight to help you meet your digital goals.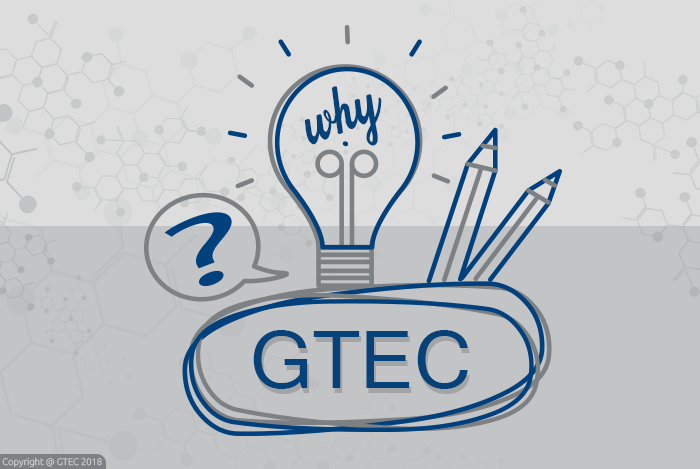 What makes us stand out?
Open and Honest - At GTEC, we're convinced that only by acting with integrity and communicating with our colleagues and clients in an open and honest way can we create long-lasting partnerships of mutual trust and true significance.
Customer-Centric - We exist solely for our customers; always thinking on their behalf, undertaking challenges together with them, exceeding expectations, and working tirelessly to bring them success, both now and in the future.
Our Expert and Dedicated Team: We have an experienced team of designing, development and marketing professionals. They are upbeat about the latest trends in all aspect of digital marketing and offer high levels of innovative services with great creativity. This is the dedication of our team that we can deliver your expected service at the most affordable range on the committed time frame.
Innovative - Innovation is what drives us. We constantly strive to develop groundbreaking ideas that will form the basis of everything we do going forward, every step of the way. We value creative thinking and welcome the challenges of our changing world.
Passionate - Being passionate, strong-willed and determined is essential to making a meaningful contribution to our customers' businesses and society as a whole. Our team members love what they do and are committed to our vision.
Inclusive and Collaborative - We believe that the power of inclusiveness and collaboration with clients, partners and each other is the best way to come up with game-changing ideas. Our diverse, talented team members work together to innovate for our future.
Accountable - We believe that we must be individually and collectively responsible and accountable for what we do.
We're experts in our field
It's in our system to make things better. To continuously strive for excellence and passion in a fast-forward era. Our core competencies are in delivering timely, cost effective solutions that can be customised to suit the specific needs of our clients.
At GTEC, we believe the best companies have great people who are committed to a single mission, working together towards common goals and sharing the same values.
Our Services
Web Development
Maximise your online presence with a unique web experience created to suit your organisation's specific needs. Our team of web development experts strategises, defines and plans your website objectives based on an in-depth understanding of your business. We conduct research on your industry, audiences, goals, strengths and weaknesses to map out your online presence. We then use these insights to design, develop and deploy the best web solution for your organisation.
Managed IT Services
Our managed IT services provide you with 24/7 peace of mind, freeing you to focus on driving your business forward. We monitor your systems, apply patches, protect against viruses, ensure backups are performing successfully, and more. We'll catch (and fix) the little problems before they become bog ones – in many cases before you're even aware that there's an issue.
Software Development
The development of reliable and scalable software solutions for any OS, browser and device. We bring together deep industry expertise and the latest IT advancements to deliver custom solutions and products that perfectly fit the needs and behavior of their users.
e-Commerce Development
We provide successful services to different industries including B2B and B2C customers. With endless features and functionality, we push the limits of custom eCommerce website design to bring new ideas to life. From initial consulting and brainstorming, through development and implementation, your project will be handled professionally and creatively. Our dedicated team will make sure your site design appeals to your target market and ties in seamlessly with your branding. Our sites are scalable, easy to manage and provide a great experience to online buyers.
Mobile App Development
Practically overnight, mobile has become the primary way users engage digitally. And today, audiences judge brands by the quality of the experience they provide. Without a seamless mobile experience, you risk being written off as a waste of time and space.
Apps are not the only way to conquer mobile, but they're a powerful tool – they're natively mobile, offer broad capabilities, and give you a permanent presence on devices your customers check over 50 times a day.
At GTEC, our team understands what goes into truly intuitive and engaging mobile experiences. For clients ready to break into the app marketplace, we're an end-to-end partner for mobile experience design.
LET'S LAUNCH YOUR PROJECT!
When it comes to finding the right digital partner for your business goals, you will need a team with the same vision as you. We understand. Together with our specialists, you will find the most suitable solution based on your idea, budget & timeline.